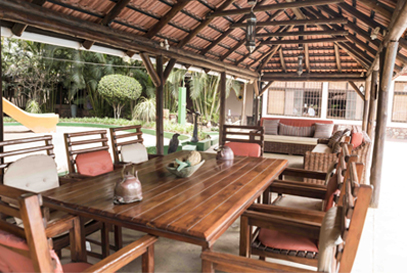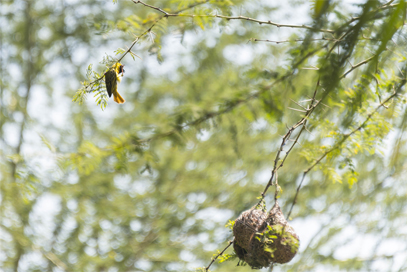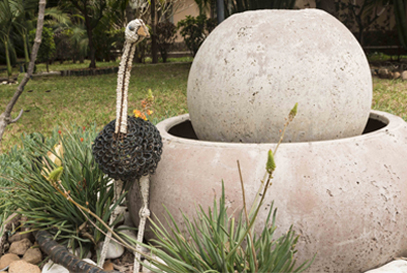 Quinta Oazis
COVERED AREA TO HOST ANY KIND OF EVENTS.
Quinta Oazis is a family-friendly Guest House/Resort situated in a quiet area of Matola, offering you all the comfort and customized quality service.
Located at about 15km from Maputo International Airport and close to the N4 and N2, Quinta Oazis is a convenient lodging option for people visiting the cities of Matola & Maputo or those in transit to the north of the country or neighboring Swaziland or South Africa.
Enjoy all the facilities offered by the resort, including self-catering chalets, double and twin rooms, beautiful gardens, swimming pool and a play area for the little ones.
Daily laundry service provided at no extra cost, open kitchen and barbecue area for guests that enjoy cooking – utensils available on request.
We offer a covered area which was designed to accommodate any type of events for groups of up to 100 people.
For couples looking for their own "Oazis", there is a Honeymoon Cottage where you can enjoy all the privacy, comfort and romanticism. The cottage has a private balcony and garden and an outdoor hot and cold shower for those who enjoy bathing under the skies.
The resort has private parking and 24h security.
Come and discover an ideal place to enjoy the simplicity of nature, together with family or friends.
WHY CHOOSE US
Because we offer a perfect symbiosis of city comfort with the tranquillity of nature.
Swimming Pool
Children Playground
Leisure Areas
Private Parking
Security 24/7